Looking for a Color Label Printer? Canada Supplier Carries Leading Brands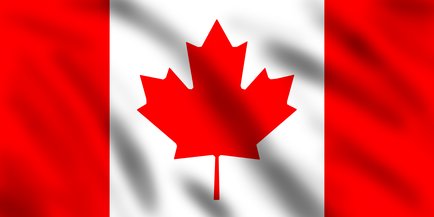 When it comes to printing a custom label or color product labels on demand, Canadian manufacturers have a couple of different choices: use a commercial printing service or invest in a color label printer. Canadian commercial label printing services typically require you to order a minimum quantity of labels — and there are usually a lot of initial setup fees for custom dies, tooling and label printing. Thus, you must often buy more labels than you actually need at the time. While you may intend to use the extra label inventory at a later time, it's not usual for your label designs to change over time or small components such as ingredients or barcodes may change frequently.
For example, let's say you need about 3,000 custom wine labels and use a commercial label printing service in Canada with a minimum order of 10,000 labels. You have 7,000 extra wine labels, which you hope to eventually use. Meanwhile, what happens if Canada changes its wine label requirements before you use them up? You'll have to throw away each obsolete wine label.
Canadian small manufacturers are often better served by buying their own digital color label printer for printing their own labels on demand. Color label printers such as the Primera LX900, Epson TM-C3500, Epson TM-C7500G, iSys Label Edge 850, Vortex 850R or Afinia L801 quickly pay for themselves, and they help you to avoid the high costs of commercial label printing services in Canada. When you print each custom label, you do it on demand. Thus, there's no wasted label inventory. Plus, you can edit the design as needed to reflect any branding, ingredient, barcode, industry, or regulatory changes.
Part 1: How to Pick the Right Type of Color Printer for Printing Product Labels (like a wine label)
Canadian manufacturers have unique needs, making it nearly impossible for any single color label printer to fit all needs. That's why DuraFast Label Company sells a variety of color label printers from all of the leading manufacturers including Primera Technology, Epson, Afinia Label, iSys Label, RTI Digital and many others. We help companies choose the right type of color printer for their label designs and volume requirements.
In order to choose the right label printer, determine the following:
- Number of labels you typically would need to print each month
- Print quality requirements
- Budget
These factors all play a role as some color label printers in Canada are intended for low volume label printing while others are better suited for high volume label printing. For example, if you print fewer than a couple hundred labels per month or couple of thousand labels per month, then a Primera LX500 or a Primera LX900 would be good choices with an exceptionally high print resolution of 4800 dpi. However, once your requirements go over 3,000 labels per month, you'll need to consider other higher capacity printers.
On the other hand, these color label printers consume a great deal of ink and are relatively slow, making them a poor choice for high volume color label printing. If you print more than 3,000 labels per month, we suggest looking at the Epson TM-C7500G inkjet label printer, a digital color laser printer such as the iSys Label Edge 850, or one of the Memjet-powered color label printers like Vortex 850R or Afinia L801.
Below are a few of the best color product label printers available in Canada:
- Primera Technology: Primera LX500, Primera LX900, Primera LX2000, Primera CX1000, Primera CX1200
- Epson: Epson TM-C3500, Epson GP-C831, Epson TM-C7500 GHS, Epson TM-C7500G
- Memjet Color Label Printers: Vortex 850r, Afinia L801
- iSys Label: Edge 850, Apex 1290
Best Color Label Printers in Canada Based on Volume Requirements
Top Selling Primera Technology Label Printers – Primera Technology's inkjet label printers can become cost-prohibitive when you print large volumes of labels, but less so in lower quantities. Thus, these label printers are recommended as follows:

o

LX500 – 100 to 500 labels per month

o

LX900 – 100 to 3,000 labels per month

o

LX2000 – 100 to 3,000 labels per month
Primera label printers produce beautiful labels but have the highest ink cost in the industry. These are great for customers needing to print small quantities of labels.
Top selling Epson Label Printers

– Epson's color label printers are more economical to operate, making them ideal for larger print runs:

o

Epson TM-C3500 – 100 to 5,000 per month

o

Epson GP-C831 – 100 to 30,000 per month

o

Epson TM-C7500 – 3,000 to 100,000 per month

o

Epson TM-C7500G – 3,000 to 100,000 per month
More and more businesses are selecting Epson color label printers because they are faster and offer one of the lowest ink cost in the industry. Plus they are easy to use and maintain.
Top selling Memjet-powered Label Printers

– Printers powered by Memjet technology are among the fastest in the industry and built for high volume label printing:

o

Afinia L801 Memjet – 3,000 to 50,000 per month. The L801 has an internal unwinder which can hold rolls up to 8" OD.

o

Vortex 850R Memjet – 3,000 to 100,000 per month. The 850R has an external unwinder, therefore it can hold larger rolls up to 10" OD. It also has a built-in touch screen which allows you to easily manage your printer.
Top selling Laser-powered Label Printers – Laser & LED powered label printers provide the best color consistency and the most durable label. These top selling laser label printers also allow you to print white on black or clear labels and are the only laser label printers on the market that also allow you to do variable data printing.

o

iSys Label Edge 850, UniNet iColor 700 – 3,000 to 50,000 per month

o

iSys Label Apex 1290, UniNet iColor 900 – 10,000 to 100,000 per month
Top selling VIPColor Label Printers

– VIPColor label printers are best suited for smaller print volumes and are very similar to the Primera LX900. They also offer the ability to print through the network as follows:

o

VP485 (dye-based inkjet) – 100 to 3,000 labels per month

o

VP495 (pigment-based inkjet) – 100 to 3,000 labels per month
Continue to Part 2: How to Pick a Color Label Printer for Industrial Label Printing